ServiceShop™ is a unique tool that helps you organize your shop so you can become more profitable.
I know you've heard it all before, so why is this true, why should you listen to GenesisFour?
Because we're telling you something different.
You've been told in seminar after seminar how your business should run. How profit is driven by parts margin. How the more new customer you get the better you are.
The problem is the track record. Most shops will go out of business, the SBA says 4 out of 5 fail within the first 5 years and yet everyone is teaching you how to win with margins. There are even seminars to explain the difference between mark up and margin.
So what's different with ServiceShop™ ? We track your business through your technicians. After all, do you sell parts for a living or service and repair vehicles?
The most efficient shop can service and repair vehicles less expensively and still make more money. Making money is good; after all you are in business for goodness sakes.
The feature list is great. Most of these features are also in many other software programs. The difference is how ServiceShop™ features actually work to make you money.
Product Features
Customer Management
Parts Inventory
Estimating
Accounts Receivable
QuickBooks™ Integration*
Service Templates / JobPaq ™
Schedule
Contacts Journal
Phone Book
Mailing & Marketing* /MarketPaq ™
Service Writing
Service History
SearchPaq™
Reporting
Multiple Divisions/Locations
Cash Register
Vendor Management
Integrated Time Management
Barcoding
Customer Source Tracking
Labor Categories
Wrenchead Wincat parts-Select Catalog Interface*
Worldpac speedDIAL Interface*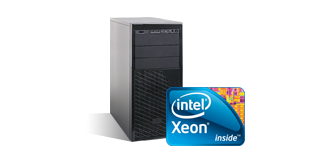 Remember, we also do "Hardware".