Touch Screen Monitors - Approved by GenesisFour
Specifically built for industrial environments including Automotive Test Equipment, our touch screens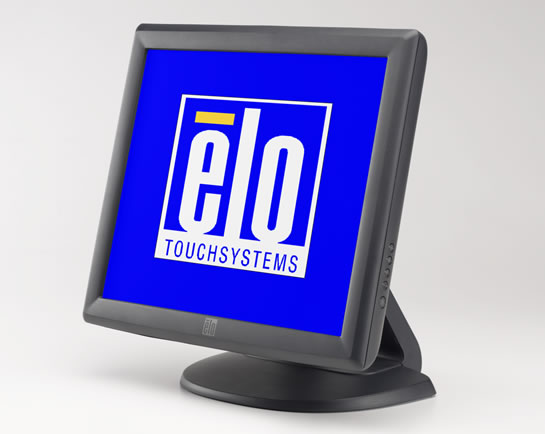 can handle anything your service technicians can dish out. Grease, water, oil, coolant; not even gloved hands will hinder these monitors from lasting year after year.
Harnessing the power of our built-in time clock, touch screen monitors can save significant time for your technicians. They can just walk up and clock in and out with a few taps on the screen. The touch screen behaves like a computer mouse; you can operate all areas our software (and all Windows programs) using just the touch screen!
Ask your sales rep for pricing on our 15" CRT, 15" LCD, and 17" LCD touch screen monitors. Available in black and beige.
The built-in resistive technology provides fast, accurate, and reliable touch that responds to the touch of fingernails, credit cards, gloved hands, and fingers. You can save desk space by mounting them on the wall!
AccuTouch Five-Wire Resistive Touch Technology
Elo developed AccuTouch technology with the harshest environments in mind, so it's no wonder that it excels in reliability, durability, and expected product life. Impervious to environmental conditions such as liquid spills and splashes and washdown, these screens are the most contamination-resistant available. They deliver drift-free operation for a lifetime of 35 million finger touches.
Benefits
Stable, drift-free operation

Broad input flexibility

Contamination resistance

Accuracy in high-use applications

Long product life

Meets NEMA 4/4x/12 and IP 65 standards
Application Ready
AccuTouch technology is the workhorse of resistive touchscreens, providing unsurpassed performance in POS, industrial, medical, and transportation applications. Touch the screen with a finger, gloved hand, fingernail, or object such as a credit card, and you'll receive a fast, accurate response every time.
Point-of-Sale Solutions
Fine Dining

Fast Food

Hospitality

Lodging

Vending

Lottery Terminals

General Retail

Grocery/Convenience
Industrial Solutions
Process Control

Food Processing Equipment

Machine Control

Industrial PCs

Man-Machine Interface

Office Automation Equipment

Automated Testing

Automobile Test Equipment